Why Should You Capture Mails On Social?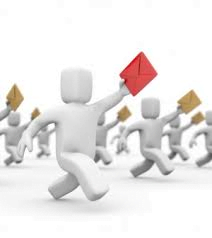 Whether you are posting to fans and followers or advertising, converting social mobile consumers from their news feed directly on to the path to purchase is tedious. However, marketers can easily combat this.
Social maybe a good top-of-the-funnel channel, but unless you can connect it to middle-funnel tactics, you will never get complete value. Let me explain:
1. Low cost
Email capture is great to reach out to millions of new customers with social ad targeting and mature buying. With CPM's low and email conversion rates on a high, some marketers are capturing high-value emails for under $0.50 each.
2. More Involvement
About 80 percent of the daily Facebook users are on a mobile device. The best way to reach them is through news feeds. Fortunately, mobile news feed ads are highly effective ads. So, marketers can have full screen posts (ads) and takeover landing experiences to both engage and capture directly in the social stream.
3. Targeted Leads
Many relationship programs attract a lot of people, but over a period of time, do they attract enough of people they want to target the most? A database of wrong people is a s good as no database at all. Social solves this.
4. Millennial & Email
Although the Facebook usage among teens may have dropped slightly while Twitter and Snapchat (and Vine and Instagram) are consuming their time. You will not believe this but Teens are still socially active and high on email. Different studies may suggest different findings, but it is estimated that over 60 percent of Millennials send and receive email daily, across their devices.
5. Build New relations
Almost 50 percent of the emails that are captured in social are new to their existing databases. Every capture is valuable as you are either building loyalty, consumer profiles or establishing new relationships.
Most marketers have a basic email program in place, but if they leverage it by going social, it can give incredible results. It can be effective for both, converting prospects and extracting lifetime value. So, start shifting your dollars to capturing prospects and get value in the long run.