Creating engaging content is one of the best ways to reach out to prospects and generate leads. Ebooks give you the opportunity to showcase your authority on a subject in a greater level of depth than a blog post allows. Ebooks, as a part of your content marketing strategy, gives your company an opportunity to deeply connect with your target audiences.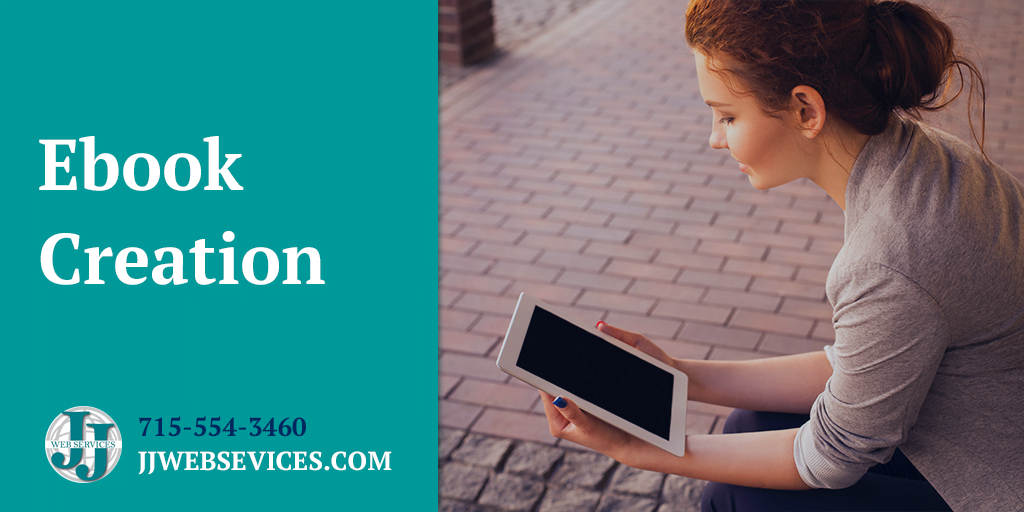 Why you should create an Ebook:
Lead generation. Ebooks "are one of the best ways to generate leads for business," according to Brian Carter, consultant, speaker, and author of multiple PDF ebooks and two Amazon titles, including The Cowbell Principle: Career Advice On How To Get Your Dream Job And Make More Money 

($2.99). 

Thought-leadership positioning.

You will have the ability to call yourself a 'thought leader' and back it up with your Ebook.

Give potential customers insight into your company.

You will have the ability to educate your customers so that they can decide if your services or products are right for them.

Build a personal brand.

Creating an Ebook gives you the opportunity to build up your personal brand and solidify yourself as an influencer in your industry.

Offer valuable expertise your target audience.

You will be able to help your audience with your expertise. They will see you as a mentor and trusted ally.
Are you ready to get started? Contact JJ Web Services today!