Small Business Websites By JJ Web
Using Google My Business, we will create for you a simple small business website that looks great!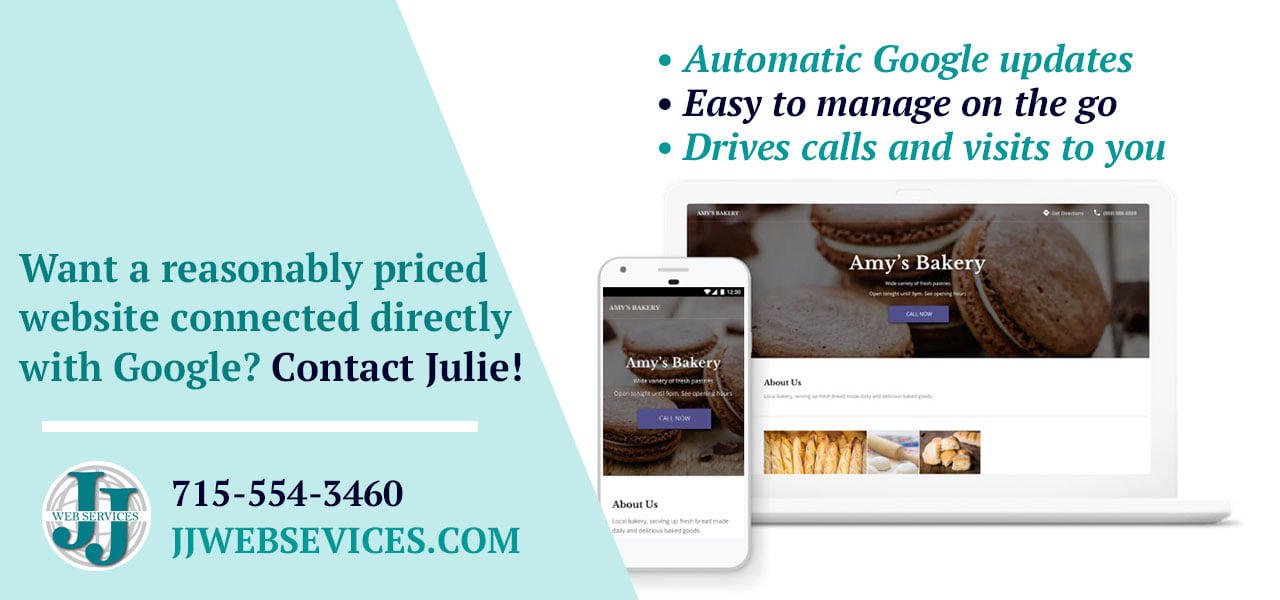 Your new website will include these powerful features designed to help drive more customers to your business:
Mobile ready. With its responsive design, your website automatically adjusts to look great on every screen whether it's a computer, a tablet or a phone.
Custom domain. Get a website address that reflects your business with a custom domain.
Automatic updates. Your website automatically updates with info from your Google listing, so it's always up-to-date.
Manage on the go. Create and manage your website from any device, so you can make changes quickly.
Drive calls and visits. With your phone number and Google Maps location prominently displayed, customers will always know how to find you.
Ads-ready. Bring more customers to your site with AdWords Express—your site is designed to drive customer actions.
Your site will be customized to stand out! Let's showcase what's unique about your business. We'll choose a background photo, add details about what you offer, and a pick a custom design.

Contact us today to create your Small Business Website!