6 Tips to Grow Your Subscribers With Your Newsletters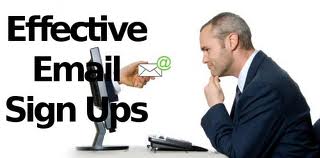 Websites and e-commerce businesses may earn loads with their newsletters, but small business face a challenge. However it gets harder for the smaller businesses. In spite of this, newsletters are powerful tools. You just have to be more resourceful, creative, and goal-oriented with your approach.
Readers are different from your normal customers. You will not have consumers going gaga about the latest digital marketing technique.
Words have power
Some terms in newsletter marketing have been replaced with those less reminiscent of spam. Instead of sign up or opt in, you register. Avoid bombarding with passive mails, instead you acquire access. A newsletter is something your target market should be eager to benefit from rather than you taking them for granted.
Sneak pea
One of the reasons why readers want to have old issues is that they contain exclusive sneak peeks, excerpts, and other types of information that you will not find elsewhere. Being the author gives you the control of how much information and what kind of information you want to give. However, the situation is sure to get dicey when you offer the same kind of content that is available elsewhere.
For example, you could be a average Joe, having a shoe brand, and sending newsletter on the latest in shoe trends. However, if another person adds value and also gives tips on how to take care of our feet, coupons to a foot spa apart from the average promotional content, he is sure to hit success.
How unique your strategies are will depend on your expertise, creativity, and your willingness to research.
'First' Privileges
If you cannot provide exclusive access, at least give them the privilege to be one of the "first" to enjoy access to your content. However, it all depends on the quality of what you're offering;. If it is not something that excites people, they are not going to be bothered about being 'first'.
Incentives and Bonuses
Incentives, bonuses, freebies, and gifts work only if that is what your subscribers truly want. It is always better to give away stuff that your subscribers would still actually buy if they do not win your contest. Free copies of an author's e-books as that is what readers would want. Modules and online courses work equally well. If your market budget allows you for offering cash prizes, gift certificates, and product samples, then do it. However, avoid doing it all the time as it could no longer excite them anymore.
Attract without forcing
Subscribers should never be forced or pressured into registering. You could promise not to bombard their inboxes with emails or entice them chance to win free goodies, as well as enjoy exclusive access.
Easy Registration:
Don't be happy with having a sign-up button on your website. Try to include a link to the sign-up page for your newsletter on all your signatures, resource boxes, and author bios online. You could also integrate the sign-up form with your Facebook page.