Facebook Marketing Management & Consultant
Is Facebook right for your business?
Whether you're setting up a brand new Facebook Page for your brand, or you just want to make the most of your existing one, it's probably a smart move. Believe it or not, but Facebook is home to nearly 2 billion monthly active users.  Did you know, Facebook began as a way for college students and other young adults to connect online?  Now, it has become a staple for businesses and community organizations alike.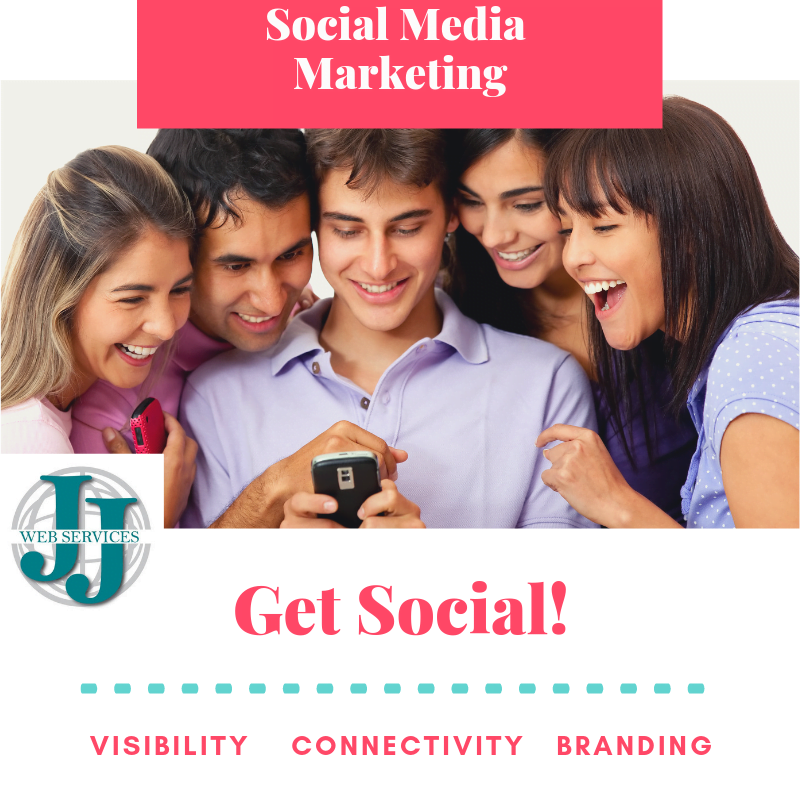 So, it should be easy enough, right? Just slap together a photo, a couple of posts, and expect the leads and customers to roll on in?  Right?
Wrong.
If you're not creating a Facebook Page with a comprehensive strategy to get noticed, liked, and engaged and the chances of actually generating leads and customers from it are pretty slim.
Businesses need to have a strong presence on Facebook so they will build relationships with their customers. This Social Media Monster is the largest social media platform with the most users and it only makes sense that every business would want to be capitalizing on the social media powerhouse.
What Can JJ Web Services do for You?
At JJ Web Services, we understand how to increase your Facebook followers, boost engagement, and drive ROI for your business with Facebook marketing. Our employees employ strategies to portray what the brand stands for and opportunities to support that story through Facebook Pages.
We'll do more than just post to your business page...first, we will identify local communities and groups to expand your business opportunities for your target audience while promoting your ads, products and services on Facebook Groups and the Facebook Marketplace.

For example, for our clients that provide services in Polk County, WI, we will promote your Facebook Page posts to:
Then, if you also want to extend services to other counties or states we can promote your ad to as many places as you want!

Some of this Facebook Marketing and Advertising can feel very complicated and intimidating sometimes. However, JJ Web Services is the right agency and is equipped with the knowledge and experience you need at your disposal.  All of us at JJ Web Services will work together to formulate the best Facebook Marketing strategies. As a result, get you real results from Facebook Marketing for your business.