How to bring users on different channels?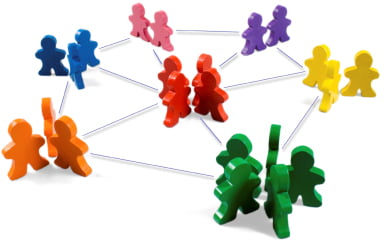 Here are a few tips that will help you gain the attention of new users. Know how to engage and retain audience to get the most out of your social marketing.
Use search optimization strategies in your social profiles. Your profile is the frost point of contact for a potential audience so make it sure it is branded as your corporate website. Use relevant keywords on facebook and Twitter to earn you visibility in search results.


Try to think in terms of cross channel community building. Although different social channels have different user mixes. The successful social media managers make full use of this knowledge when working on an audience building campaign, no matter where they are looking for an audience. If you want to dominate socially, make sure you have all the social tools ready to make it easy for users to follow. This way if someone follows your brand of twitter, you can run good facebook campaigns.


If you look and sound like an industry leader, more users will flock to your social profiles for leadership. This strategy encourages users to keep coming back to gain insight into your industry.


Come up with exclusive content around the channel along with cross channel promotion. You can choose certain channels to push out exclusive content that demonstrates your thought leadership. Later, make your audience follow you on the channel.


Have a user registration that drives sales or helps collect data about your customers easily. No one likes an overly complicated registration process.


What is the goal of driving social traffic. It is basically a call to action on a website that will help beef up your marketing lists at the same time. You can use a sign in widget that allows users to register with one of the few social profiles. It makes it easy for users to engage as more users will be sharing your content. When you are capturing opt-in information while you are at it can help eliminate doubling up on profiles.


Regularly and generously engage with your followers. You can share, repost and re-tweet your follower's content, especially if they mention you. Keep the conversations open ended. When you increase the rate of response to your follower's posts and reduce the span of time to respond to them, you encourage interaction with your brand. Always show your followers that you care about them as they have the power to shape their experiences.


When there are brands that are smaller or larger than yours, let the other brands in that can capture their followers. When you think of twitter's timeline and tweet, often the brand replies to or re- tweets to your tweet. With re-tweets, your brand gains visibility as the re-tweet author shows their support to their audience.


Everywhere you should promote your brands. It could be on social profiles in TV ads, website, presentations, etc.


Make it sure that your profile is integrated with your brand and you own all social pages or handles that represent your brand.