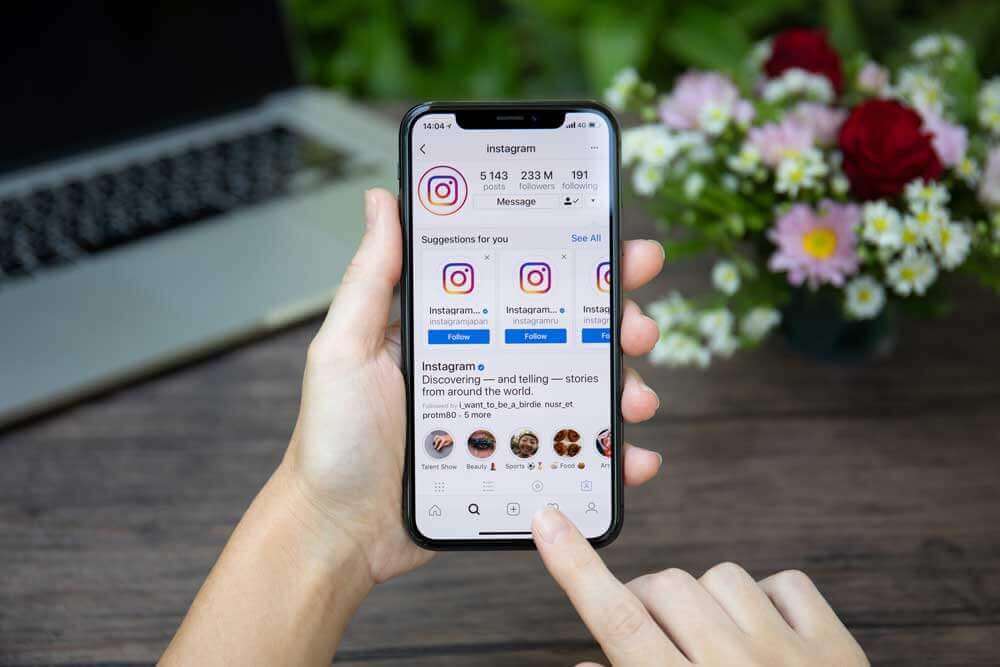 Instagram Marketing Tips
Instagram is one of the best channels to create awareness for your business. There are nearly 1 billion users on Instagram – and about half of them are active daily. Having an online presence doesn't stop at your website, and social media sites are amazing tools that can help you reach more customers if you take advantage of them. Read these Instagram marketing tips to learn how you can optimize your Instagram marketing strategy and use it to its full potential.
1. Post content daily, or multiple times a week
One of the biggest mistakes businesses can make when using Instagram to market their business is simply that they don't post often enough. In order to create the most visibility through Instagram for your business, it is best to have a consistent schedule and post daily or multiple times a week. Studies have shown that the best time of day to post on Instagram is in the morning, or after 5 pm when most people are off work and checking their social media accounts. However, just posting about your services every day won't do much to grow your brand.
2. Post a variety of content
Posting your list of services daily or weekly isn't the best use of Instagram, either. Customers like to relate to businesses they see in their feed, and if someone isn't in the market for your product at the moment, they may not want to see an advertisement. It's a good idea to change up the content of your posts. In addition to posting about the services you offer, you could also do employee spotlights, customer testimonials, or a piece of news about your industry. Additionally, to increase engagement with your posts, if it's "on-brand", you can also post "fill in the blank" prompts, polls, or another piece of "shareable" content.
3. Use hashtags
Hashtags are a way to categorize your content with other similar posts on Instagram. They're an amazing way to directly reach your ideal customers' feed by tagging your post with the exact type of content that already shows in their feed. You can use up to 30 hashtags per post on Instagram – and it's best if you take advantage of this every time. I recommend having a variety of different categories of hashtags – but make sure you use niche hashtags that your ideal customers will already be searching for. On Instagram, you can also select hashtags to follow, and those appear on your feed – so if your ideal customer is already following a certain hashtag, your post could appear for them as they're scrolling through.
4. Take advantage of the different types of posts
In addition to posting images and videos in the feed, try posting to stories and creating reels that are "on-brand" with your business. Video content is becoming more and more popular with channels such as Tik-Tok and Instagram reels, and it's a fun way to connect with your followers. Keep the videos short and to the point, but make sure you are providing quality content so they continue to watch until the end.
5. Engage with your network
Don't just post and ghost. Spend a few minutes daily or every other day scrolling through your feed and commenting on posts. This will help build relationships and grow your network. It also tells Instagram that you are an active user and will help tell the Instagram algorithm to show your content in other peoples' feeds. You should also watch the Instagram stories feed at the top of the homepage and interact with the videos and images there. If you have a few extra minutes, try watching the Instagram Reels feed – but be careful, because it's easy to lose track of time there!
Using Instagram is going to be vital to digital marketing in 2021. With the increase in video content and advertising, reaching customers through social media marketing is as important as ever. Having a strategy is an important step for any business that wishes to maximize their presence on Instagram – by posting consistently, creating valuable content, and engaging with your audience, you can start to build more trust in your brand and convert followers to leads.
Looking for help implementing these Instagram marketing tips?
JJ Web Services has the experienced professionals you need to simplify Instagram marketing. If you're feeling overwhelmed with your social media, Let's Talk!