5 Tips: It's time to Get a New Perspective on your 'About' Page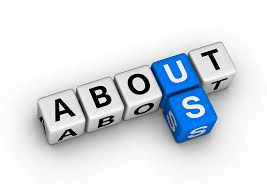 How many About Us pages have really attracted you? The most common responses include boredom, impatience or the feeling of being ignored. Maybe people are not that great about writing about themselves.
Let us look at some common mistakes we do.
Don't speak as third person
Do you think writing in third person makes it sound professional. Does it make sense to talk about yourselves while sounding like you are talking about someone else? Bio's written in third person is no longer a good idea. It is supposed to help you connect with people. You want to make it a personalized experience as much as possible. Don't expect this to happen if you keep referring to yourself by your first name.
Proof of Originality
Give your visitors proof that there is something unique about you. You should give your visitor a social proof that people like doing business with you. A positive statement about you is 200 times more compelling than the positive things you say about yourself. Some of the social proofs include testimonials, endorsements from other industry or thought leaders or follower and community stats.
Narrate a story
How can you make your About Us page different? One of the best ways is to create an "About" page addresses the visitor's needs and engages by telling a story. A story that narrates how can you help your visitors. Start with the issues i.e what they need and how you can help them. You can end with a solution as to how your business, product or service makes your life better. Add details, such as who you are, about your business and how you have helped people. Make it a story rather than a bunch of facts.
Your 'About' page is not about you
The 'About Us' page is really not about you. It is about your readers. Yes, this section does include about you and your business, but the most important part is how you represent it. Most of the about us pages will have a story, background, experience, and so on. What it needs to focus on is the reader's needs, worries, and queries.
Think about it.
When you visit an About Us page, do you concentrate on the company's dreams goals or awards? It is simple. You will read only something you are interested in. If you aren't providing what the readers need on your "About" page, you' will leave them feeling abandoned.
Make an appearance
People want to do business with people and some brands or companies or mystery websites. You can put a picture of your 'About Us' to make it real. The picture is important as well. Make it look professional. If you are promoting your company as conservative, dress up in a blazer and if you are promoting yourself as modern and contemporary, dress down a bit and avoid being overly casual. The whole purpose is to show who you really are.
Continue with the momentum you have built to get loads of subscribers on your website. Try putting a sign-up or opt-in form right on your "About" page and be ready to be surprised. It is a way to connect with your visitors and address their concerns and curiosity.