Nine Pearls of Web Designing & Development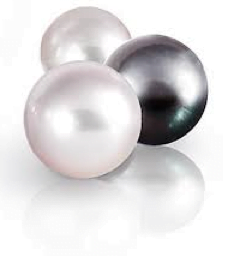 JJ Web Services' Nine Pearls of Web Designing & Development
Beautiful websites are our passion. We bring aesthetics and usability together in all of our projects. Our power driven e-commerce websites and CMS systems are a pleasure to work with. We know the tricks of the trade. We train you and support you even after your site is live. Running out of  time? Let us do it for you.
1. Web Design:
The three main reasons people leave a website are: confusing navigation, too many ads and bad content structure. However, at JJ Web Service, the first step of the design is to decide on the main purpose of the website, and the overall message.
2. Website Design Packages:
All our  packages include a professional custom made design with on demand maintenance, domain name, web hosting, emails services, site analytics, SEO and much more. Websites need monthly maintenance t0 stay running smoothly. Many website companies have monthly maintenance plans in additional to their clients paying annual for hosting and domain names. We do not do that..
3.  E-Comm Web Design:
Our e-comm web design creates your website so that it can be easily handled and worked upon by customers without any hassles or confusion. A good design is a great way to communicate and get your point across.
4. Mobile Web Design:
For websites that require a lot of user interaction and more tailored mobile functionality, we recommend building a dedicated mobile website. We recommend adaptive website layout to those customers who want their website content to display correctly and uniformly on a variety of devices, platforms, and screen sizes, but don't need advanced features.
5. Real Estate Web Design
If you are looking for a superior real estate website design and online marketing consultancy company, contact us now. We have partnered with leaders in the Real Estate industry to develop the best real estate websites in the industry. We work with our clients to deliver solutions that generate real returns from their web presence.
6. Web Plug Ins:
Social networks are increasingly becoming a major component of any Internet marketing solution. Having website plugins that connect your site with your Facebook account is highly recommended. We offer many plugins for your website
7. CMS
The content explosion has created business challenges in all aspects of content management. We offer  content management solutions to effectively help your enterprise optimize the value of its information at an affordable cost with every point in the life cycle.
8. Domain Name Registration & Management
Since 1996, we have been hosting websites and managing domains. We are registered resellers for Wild West (the company that owns Go Daddy).
9. Management hosting
We provide managed hosting services for business critical websites and web applications. Our experts manage your hosting, right up to your code.