Simple WordPress Tips To Get Your Blog Running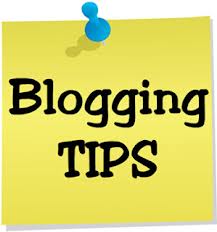 WordPress is a platform for writing professional blogs. Its flexibility cannot be duplicated by many CMS systems. We have highlighted some tips to enable you to blog on WordPress quickly.
• If your post has a long title, adjust your permalink. Instead of having "top-tips-for-couples-to-enjoy-their-relationship." You can instead have your permalink as "relationship-tips-couples," (or anything similar to this that basically captures your keywords.)
• Videos are powerful tools as they can convey messages more clearly than the written word. You can easily embed video blogging on your site with WordPress. It may take up a bit of your time, but you will be rewarded in the long run. Internet users like visuals.
• Know as much as you can before installing WordPress. This will also give you a general idea of which plugins will work best for you. Learn about SEO by creating content using plugins.
• Keep a schedule to post. A schedule will ensure you get your posts done on time. You can create a week's worth of posts to save time, and then schedule WordPress to upload them for you automatically.
• Schedule your post in advance before publishing it. You can set it to be posted for a scheduled time even when you're away from your computer. Click on the 'publish' box under the edit options and there is an option for immediate publication. You can input the military time, day, month, and year that you want your post to be published.
• Remove the comments or content that has no use on your site anymore. It will help ensure that your site remains user-friendly and clutter-free. Learn about SEO, creating content using plugins. Akismet is a good plugin to help filter daily spam on the site.
• If your post has a lot of trailing comments, it may become difficult to sift through all of them. Install a plugin that can divide them into different pages. It will make the navigation easier and make it look better.
• Add alternate and title tags to every picture to improve your rankings on search engines. If someone pins your image on Pinterest, your title tag is what will appear on the screen.
• Enable your users to access your content via email as this is important from the sharing point of view. Many users cannot access Facebook or Twitter at work and might want to share their articles with friends. WP-email plugins help you do so.
• Store your password securely. Always download reputable plugins to stay safe at all times. If your site gets hacked or has malware, you can lose everything you have done so far.
• Make sure your plugins remain updated. They receive updates just like normal applications. There may be many critical upgrades that you may not have been aware of. Older plugins may fail without updates.
• Keep the plugin installations on your blog to a minimum. Excessive installations will only burden your site with a longer load time and add no value. In short, your site runs slow for both you and your readers. It can hamper your search engine ranking. A faster website tends to be higher up in the search engine results.
Once you start using WordPress, you will realize why is it so popular. The USP of WordPress is in its simplicity. Even a non-technical person can enjoy its privileges.