A Comprehensive To-Do List For Social Media Managers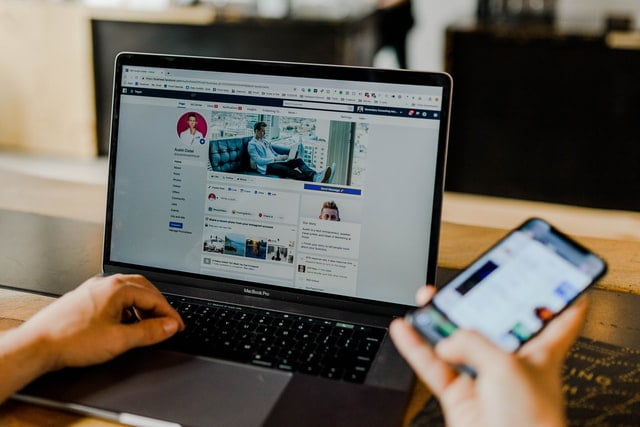 Social media marketing is a difficult job.
It requires a great deal of hard work and time-management. 
The jumble of a variety of projects, reports, and administration of other relevant tasks can lead a social media manager into a state of distress and annoyance. 
Also, the possibilities of missing an important task are significantly high.
The best way to bear up the problem is to create a task checklist.
This blog aims to present you with one such checklist that will help you to perform your job smoothly and calmly.
Let us set it in motion:
Daily Checklist
Write back to incoming social messages
Your customer needs a swift response. However, only one in six customer messages gets a fast response as per the reports. Try to write back to everyone who desires to connect with your brand. 
This will not only increase the number of your potential customers but will also help you to retain them for a long time.
Keep track of your brand mentions and reply to them
A lot of conversations about your brand take place on social media. As people do not necessarily tag you in every conversation, you may miss many of them – which should not happen. 
The right way to handle the dilemma is to use a monitoring tool. The monitoring tool will help you to uncover all the brand-related discussions you may be lacking and take necessary actions on them.
Chat with your brand advocates
A regular chat with your brand advocates is vital to show your gratitude and establish a solid relationship with them. Try to entertain your brand advocates without fail on a daily basis.
Quest for your feasible customers
Have a keen eye on the people looking for identical products you are offering. Also, take some time to connect with them and attempt to convert them into potential customers.
Explore the social media industry
The social media industry is a continuously growing industry where new tools and tactics are introduced regularly. Keeping track of these updates is pivotal to leverage social media marketing to its fullest. 
Line up your social media posts
Posting the right content at the right time is important in the world of social media marketing. Plan your social media content beforehand so that your content gets posted at the appropriate time without disturbing your schedule and sleep.
Though there is no restriction on the number of posts you can make on your Twitter account, hitting your Twitter account from 3 to 6 times a day is ideal to promote your brand efficiently. Also, posting between 8 am to 6 pm can reward you with 16% better results.
Hit Facebook 1 to 3 times
Although, the appropriate number of posts to be made on Facebook is unpredictable, posting on Facebook up to three times in a day can be a good choice. Also, you can discover an ideal time-of-day for posting to get the maximum benefit just like Twitter. 
The number of posts to be made on Google+ is still uncertain, however, making 2 to 3 posts in a day can help you to a large extent. Try posting in the early afternoon for enhanced results.
Hit Instagram 1 to 3 times
Setting your per-day Instagram posts between 1 to 3:00 is good practice. Posting anytime between 8 am to 9 pm will have higher chances of engagement. Furthermore, posting videos on your Instagram accounts can increase the number of interactions up to 30%.
Hit Linkedln 1 to 2 times
LinkedIn serves as a news channel for the business community. It also works as a great tool to accomplish the conversations and recommendations on industry happenings. 1 to 2 posts in a day is enough to keep yourself active in the minds of the individuals associated with your niche. 
Learn your products and services
Many times you may encounter a situation where you have to instantly deal with the questions of your audiences regarding your products, services, and offers. It is crucial to have a clear understanding of all of your products and offers to answer your prospects in a prompt, clear, and compact way. 
Keep an eye on the competition
Of course, what you do is important to get successful results; however, observing the actions of your competitors is also equally imperative. This allows you to understand the likes and preferences of your audience in a better way and improvise your strategies accordingly.
Serving the audience with high-quality and organized content can reveal your knowledge about the industry and helps you to gain the trust of the reader. Try to post at least one blog a day to enlarge the spectrum of your brand in less time.
Weekly Checklist
Connect with the thought leaders
A thought leader is a person that guides you about the modern tools, tactics, and news relating to any industry. Connecting with the thought leader pertaining to your industry is crucial for the betterment of your products as well as your brand. 
Connect with the marketing partners
A large number of companies work alongside marketing partners to share their posts and webinars. These companies help them to reach a significant number of quality audiences and enhance their brand awareness. Connecting with these partners on a weekly basis is important to maintain a healthy relationship.
Arrange team meetings to talk about the latest tactics
Social media marketing is not a single-handed job. It is a team effort. Organizing weekly meetings with your team members will allow you to make them aware of the new tactics and plan your next steps.
Perform the analysis of your social media
The weekly analysis of your social media accounts intends to uncover the mediums bringing vigorous results. It also takes you through the weak areas that need improvement. You can act accordingly and come up with optimized marketing strategies to move ahead.
Stimulate your co-workers to share your content
Your teammates can serve as your biggest brand advocators – provided you inspire them adequately. Motivate them to share your content on their social media accounts. This will help you gain a considerable number of high-quality audience members and secure additional potential customers.
Monthly Checklist
The very first thing you should do at the completion of every month is observe your monthly performance and inspecting your strategies. Some of the areas you can focus on during this audit include:
Checking the increment in the number of followers.

Checking the increment in the number of clicks your posts are acquiring.

Checking the need to revamp your profile picture, cover photo, bio, and so on
Escort local events to learn the latest tips and tricks
Social media marketing is subject to continuous evolution. The best way to keep yourself updated on these changes is by attending local events. Keeping track of these events and visiting them on a monthly basis is imperative to learn new tactics and strategies hitting the social media marketing world regularly.
Drop social media for some time
The constant use of social media can strain you at some point of time. Taking a short break and relaxing can help you to be more productive and efficient. Follow the practice of dropping social media for a short duration and spending some time with yourself.
Team up with other departments
Social media marketing is not a solo job. There are other departments in the company that can benefit or be benefitted by social media. Spend some time with the other team members to better understand the possibilities and profits. 
Quarterly Checklist
Evaluate your quarterly performance
Do a performance check after completing a quarter. You can continue with the tactics that worked in this quarter and work on the areas that need improvement before moving to the next quarter. 
The data obtained as a result of performance evaluation will also help you to set your upcoming goals.
Tailor your quarterly goals
Revising the marketing goals after every quarter will help you to discover both achievements and loopholes. Setting the quarterly goals will give you a clear idea of the expectations you are meeting and the areas you are lacking.
Dear social media managers, we understand you are doing a challenging job and working really hard to upgrade your brand. I hope the above checklist will streamline your job and make your world a bit simplified. Good luck!