Five upcoming Mobile Marketing Trends for 2014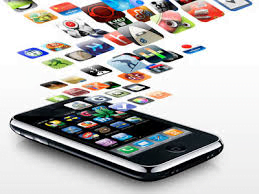 The future of the ever-changing mobile marketing industry is interesting. Facebook's mobile advertising, was clearly one of the most important event in mobile advertising during 2013, and it reshaped the mobile ecosystem. We have tried to highlight a few trends that marketers will come across next year.
1. Mobile Real time bidding:
Mobile Real time bidding has gone mainstream with Twitter's acquisition of MoPub, an early leader in mobile RTB technology. This trend is going to continue with RTB comprising about 45 percent of all mobile ad buys at year's end in 2014. This trend has been around for some time now in desktop advertising, but PC ad buyers, however, were slow to adopt RTB, and the results are mixed. You will find RTB expanding rapidly in mobile as buyers have embraced this model as the best way to get scale. Marketers will soon adopt strategies revolving around this trend. Although the one challenge that remains in this is that the buying process is fragmented, with too many exchanges representing too little inventory.
2. Email Marketing:
Now, almost half of all the mail is opened on a mobile device. The email is going to flip from a desktop to mobile in 2014. The amount of mail opened on OC is significantly increasing. Marketers have already started responsive designs for email marketing or the small screens of mobile devices. PC is definitely going to be the second option.
3. New mobile ad formats:
You will be seeing new mobile ad formats, including five-second mobile video spots. Facebook's stream ads and promoted tweets from Twitter are examples of new type mobile ad formats. Pinterest is coming up with one. The 30 spot for mobile and the Web has changed to a 5-second and 10-second mobile video spots to increase in popularity.
With the banner displays, you will observe that the rich media growth will be small as the implementation costs are high. It only works for a small number of selected brand advertisers. High-quality video production tools now come pre-installed on every laptop, and most smartphones can capture HD video.
4. Twitter ads
Twitter ads will expand to third-party Twitter clients. Twitter will not get into an arms race by trying to acquire any client in its path. Rather, it will work closely with those clients and partners to increase the reach of its advertising platform.
Getting ads into Twitter clients will be crucial for Twitter's success. Historically, Twitter's approach to advertising has integrated ads naturally into its content, and that has been well received by users. That relatively positive user experience will serve Twitter well in building advertising partnerships with Twitter clients.
5. Mobile Facebook's FBX
The difference between generic ads set up by Facebook Ads on mobile and the targeted ads on by FBX on the PC is relatively easy. Facebook Ads show ads based on friends' "Likes" or other targeting options. Desktop ads on the other hand are much more relevant, including re-targeting ads for companies with which the user has already interacted online. That's because of the advanced features available through FBX. We know that users are more likely to engage with content that resonates with them, we predict that FBX will go mobile.