JJ Web Services Provides a Full-Service Line of Real Estate Websites for Agents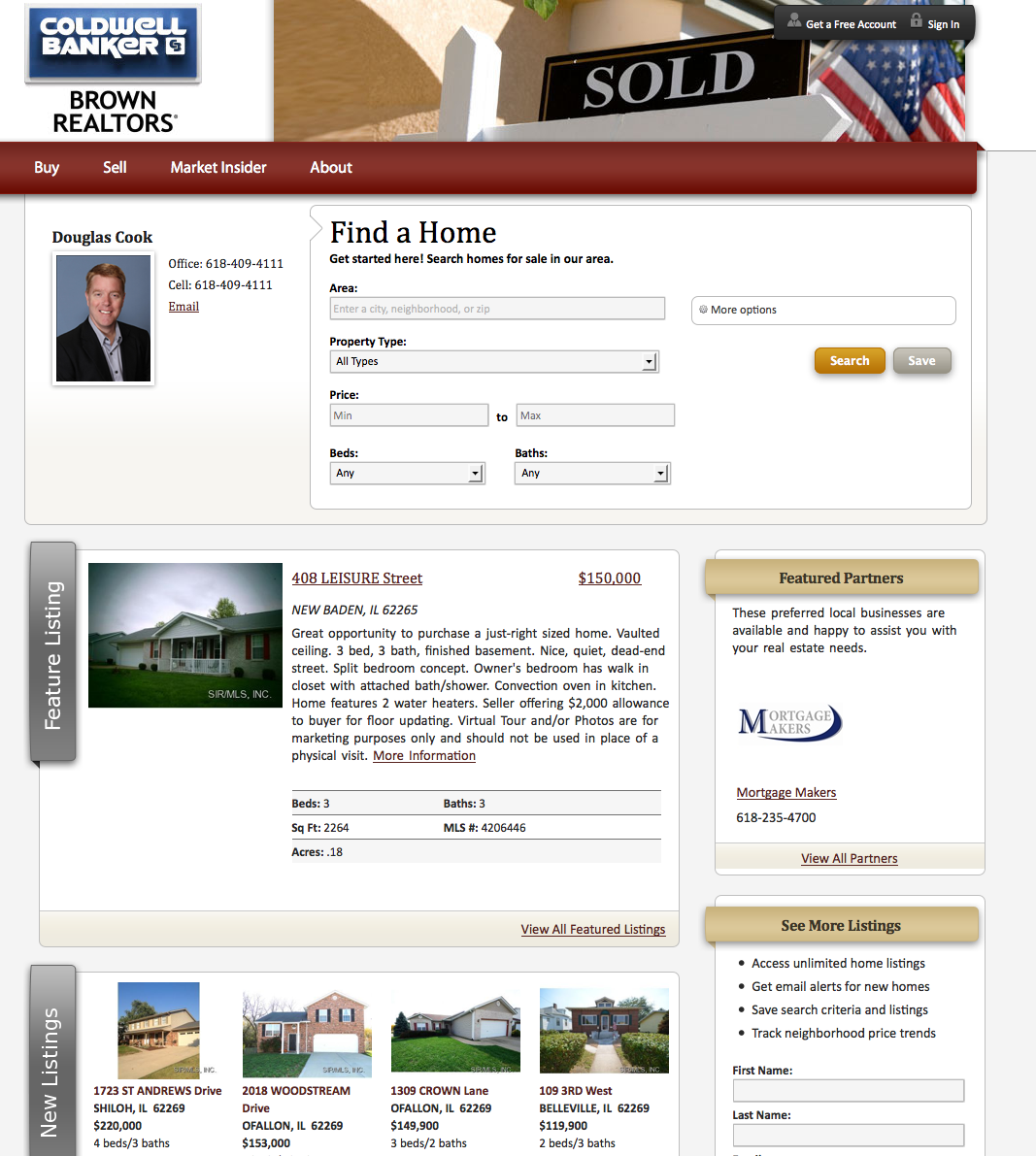 JJ Web Services Provides a Full-Service Line of Real Estate Websites for Agents
 JJ Web Services offers a full-service line of real estate websites for agents. From purchasing and setting up a domain name for one or many sites, to hosting and designing the websites through RealtySoft, JJ Web Services has you covered. We can also provide SEO services to help get the site noticed. We do everything in our power to help bring in and impress your clients.
RealtySoft real estate websites for agents offer an attractive, easy to manage way to set up real estate websites for agents, brokerage companies and property management companies. They are also ideal for creating hyper-local websites focusing on one city or neighborhood, and for creating information single-property websites. If you choose the IDXPro option, visitors can even book showings directly from your real estate website. This makes it easy for a client to share the listing with their friends and family with the built-in social media features.


Each website is fully customizable, with hundreds of design options and a WYSIWYG editor and drag-and-drag layout that makes changing the look of the site easy. You can upload your own images to your website, or choose from over 2000 high-quality stock images that are provided. All websites come with your choice of IDX integration to help visitors browse area properties. Other included features that are necessary for a successful real estate website include mortgage calculators, customizable lead capture forms, and professionally-written content for buyers and sellers. Built-in web gadgets make it easy to add local features like weather, property showcases and photo galleries, and RSS feeds of local or real estate news and blog posts.


Our real estate websites offer the option to include RealtySoft's other tools to enhance both your website and your productivity levels. RealtySoft CRM is a fully-featured Customer Relationship Management tool that helps you organize contact info and actions needed for prospects and clients. It includes a contact database with integrated email, lead management, calendar and task scheduling, an activities tracker, automated drip marketing campaigns, a document upload area, and a built-in RSS reader. Another productivity add-on is PRINTS, which allows you to print property flyers, postcard, newsletters, and more from your own computer. Either of these would be a valuable addition to a real estate website package for a busy agent.