The Most Potent Formula For Success On Social Media: Brand Ambassadors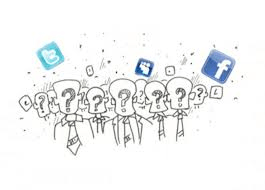 Providing social measurements for social media promotions will be the focus of all marketers this coming year. Measuring your success with your Facebook followers is not a benchmark anymore. You can get them in a number of ways, including buying them.
You can get success and have a focused strategy by activating and working with brand ambassadors.
Step 1: Metrics should show quality
Tracking social media ROI is a question of examining followers versus influencers. Facebook likes and twitter followers are good to keep, but quantity should not rule quality. Picking out who your natural brand ambassadors are, and then courting them makes more sense than the routine non-activities of hundreds of disengaged followers.
You can find out who your brand follower is by watching what the follower has said about your brand and then seeing how many of that person's followers either comment on or share that same information.
The key is to identify the influencers and then let them magnify your key messages for you.
Step 2: Pay attention to your influencers
Now that you have identified the influencers, track their social activities and the activities of those they interact with. You will soon find a measurable engagement that links to the effectiveness and reach of your given campaign. There are a number of different tools for tracking social media activity. You can select from plenty of paid social media tracking tools, as well, depending on your budget and needs.
Step 3: Promote your ambassadors in return
When you recognize your brand ambassadors, highlight their contributions on your own platforms. Make them the subject matter experts of your product or service. You could write a log about them on your front page or provide them with a leaked news first. You can also position them as group leaders or respected 3rd party sources. You will see the power of these efforts soon.
No matter what tools you use, and no matter what your campaign is you will always find people that will help you influence your network.